Safely Incinerate
Animal Carcasses and Remains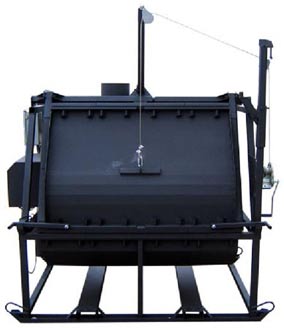 The Phoenix Incinerator is effective for worldwide waste management of Poultry, Birds, and other animal carcasses to protect the public and contain contagious and infectious viruses. It is effective for carcasses infected with:
Bird Flu Virus
H5N1 Avian Flu
SARS
Other animal-caused diseases
Other applications of the Phoenix Incineratorr include:
Exceptional hog, poultry and animal incineration of all types
Industrial waste
Food waste
Garbage
Wood/paper
Wide variety of products
Excellent for veterinarians, cities, counties, road product incineration
Medical waste
High temperature incineration
Animal carcass incineration
Stainless steel incinerator
Animal disposal system
Farm products incinerator
Waste disposal incinerator
Farm waste of all types
Waste Burner
The Phoenix Incinerator offers high and reliable performance levels, with safe, dependable, user-friendly operation. It is economical to operate, easy to maintain, and can provide years of daily operation. One Phoenix Incinerator can be your bird incinerator, poultry incinerator, animal incinerator, and even your trash incinerator. Perfect for stray animal disposal and diseased animal disposal.

Most importantly, it provides COMPLETE INCINERATION with a minimum of clean, dry, residue ash for disposal.
Available in four models for normal and heavy duty operations, the Phoenix Incinerator meets the demands of day-to-day use in animal crematory facilities. Safely dispose of bird carcasses, poultry carcasses, animal carcasses and many other products with the Phoenix Incinerator.
No installation required; just hookup. Excellent for rural areas of the world. Shipped worldwide.